John Andrew Perry Wallace passed away at the Montana
Veterans Home in Columbia Falls, Montana, on March 10,
2011 just shy of his 90th birthday.
John was born March 16, 1921, in Pilot Rock, Oregon where
his family raised sheep. You could say John had a lot of life
experience. The summer after his sixth grade year, John's
break from school included driving an 8-horse team pulling
a wheat wagon in the harvest fields. After attending 7th grade
in Lewiston Orchards, he occupied the following summer tying
wool for a six-man sheep-sheering crew in Livingston,Montana.
In 1934, the family moved on to Kendrick, Idaho, where John
went to eighth grade and high school, graduating in 1939. During his years
at Kendrick High, John lettered four times in basketball and went with his team to the state tournament. He balanced school and basketball with his jobs at Long's Store, Blewett's Grocery and as a school janitor.
In 1940, John entered Eastern Washington College in Cheney, studying to join the Navy to train as an officer and pilot. He enlisted as a U.S. Navy Aviation Cadet in 1942, completing his training at St. Mary's College in early January of 1943. Later that year he married his college sweetheart and Whitefish native, Anne Hansen. John and Anne welcomed a daughter, Kristianna, in 1961. Their family was completed in 1963 with the addition of a son, John Clarke.
During his military career, John served in World War II and the Korean War, piloting naval aircraft in anti-submarine patrol squadrons. He never lost a man or a plane. He was qualified to fly 32 different Navy planes and was active in Naval Reserve and Recruiting.
In 1954, John literally flew around the world, leaving Whidbey Island in May, traveling west, stopping in such places as Guam, Okinawa, Hong Kong, Taiwan and Japan, and later traveling on through Manila, Singapore Naples, Morocco Argentina, Rhode Island and Kansas. He arrived back at Whidbey Island in October joking that "he had lost forever one day of his life." Commander Wallace retired from the Navy in 1963.
John began a second career making his family and community his life's work as they moved to Kenmore, Washington. There he was active and instrumental in the Northshore Chamber of Commerce, the Kenmore Library Board, the Kenmore Community Club, YMCA, Boy Scouts, Little League and more. John and his wife Anne became known as "Mr. and Mrs. Kenmore" and Wallace Swamp Creek Park in Kenmore was named in their honor when they retired, again, to Whitefish in 1980. Anne passed away in 1985.
In the spring of 1986, John reconnected with Arlene (Deobald) Watts, a friend and classmate from Kendrick High School. John and Arlene were married March 21, 1987.
They made their home in Whitefish where John was active in the American Legion in the White Cross Program and in Glacier baseball. He and Arlene also enjoyed many hours volunteering with the Whitefish Historical Society and Museum and at the Whitefish Library.
1987 John & Arlene's Wedding .
Arlene (Watts) Wallace, 88
Arlene (Watts) Wallace passed away peacefully on March 13, 2011, at the Montana Veterans Home in Columbia Falls, Montana, following a six-month illness.
Arlene, born Margarete Arlene Deobald, arrived April 15, 1922, 1922in Kendrick, Idaho, the oldest of five children born to Edwin Albert and Anna Becker Deobald. Her childhood was spent in Kendrick, where she graduated in 1939 as valedictorian of her class at Kendrick High School. She then pursued her education at the University of Idaho in Moscow, graduating Phi Beta Kappa with a B.S.in Business in 1943.
On July 19, 1942, Arlene married Joseph William Watts in Kendrick. Joe and Arlene made their home in Moscow where Joe was an accountant and later Business Manager and Bursar at the University of Idaho. Together they raised four daughters—Jane, Linda, Carol and Sue. Yearly vacations included trips to Canada, Yellowstone Park and the World's Fair in Seattle in 1962, as well as boating on Chatcolet and Coeur d'Alene Lakes where in 1965 they bought a cabin near Conkling Park.
Arlene was active in her daughters' lives, serving as a Blue Bird and Camp Fire Girls leader. She was a charter member of the Bowlerama in Moscow where she bowled in two leagues for thirty years. Arlene played bridge regularly, was a member of the Faculty Women's Club, and belonged to Chapter AB of PEO. For many years she worked several weeks each semester in the Registrar's Office at the University of Idaho, transcribing grades by hand. After Joe retired, they together volunteered for community activities, including Meals on Wheels. They also traveled extensively to Europe and the Far East.
Following Joe's untimely death, Arlene married John Andrew Wallace on March 21, 1987, and became stepmother to Kristianna and John Clarke. Arlene and John made their home in Whitefish, Montana, where Arlene joined PEO Chapter BR and where she and John volunteered at the Whitefish Library and the Whitefish Train Depot Museum. For many years they enjoyed organizing the monthly birthday parties and the Christmas gift shop for the residents at the Montana Veteran's Home in Columbia Falls.
Arlene's family and friends loved listening to Arlene play the piano. She enjoyed doing embroidery and baking cookies, pies, and other sweet treats. She was interested in local history and one of her passions was genealogy. Her extended family was quite large, and their frequent family reunions and "cousin picnics" were very important to her.
In late September 2010, Arlene was diagnosed with a brain tumor. She and John subsequently moved together to the Whitefish Care and Rehabilitation Center and then to the Montana Veteran's Home. John passed away on March 10, 2011, just three days before Arlene's death. Our family wishes to thank all the doctors, nurses, aides, other staff and volunteers at both facilities for their compassionate care during Arlene and John's last months.
Arlene was preceded in death by her 10-year old daughter Carol in 1963; her parents, Anne and Eddie; her first husband, Joe; her brother, Theodore "Ted" Deobald; and her second husband John. Arlene is survived by her sister Annabel Keene of Moses Lake, Washington; her brothers Charles Deobald and John Deobald, both of Kendrick; her sisters-in-law Barbara Deobald of Richland, Washington, Betty Watts Bell of Lewiston, Idaho, and Ervalyn Hill of Bend, Oregon; her daughters Jane Weiss of Cardiff, California, Linda and husband Dale Newberry of Moscow, and Sue and husband Dave Eschen of Moscow; her stepchildren Kris and husband Sven Ollestad of Bothell, Washington, and John C. Wallace of Whitefish. Nana will be dearly missed by her grandchildren and great grandchildren: Jeremy Newberry, wife Deanna and daughters Zoe and Zana of Bend, Oregon; Laura Willis, husband Darrel and children Ashley and Evan of St. Helens, Oregon; Zac Weiss of Cardiff; Stephen Eschen of Moscow; Laurel Eschen of Arcata, California; Annika, Isabella, Sabrina and Julia Ollestad of Bothell; and Taren Cooney and Christine and daughter Melody of Kalispell.
A celebration of Arlene's life is scheduled for 11:30 a.m. on Saturday, March 26, at the 1912 Center in Moscow. Private burial will take place at the Moscow Cemetery. A second celebration is planned in Whitefish later in the spring.
The family suggests memorials to the Whitefish Library, the University of Idaho Arboretum, or the Juliaetta-Kendrick Heritage Foundation.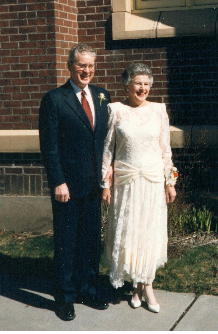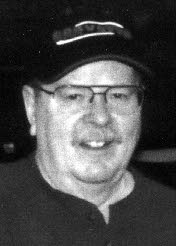 Alma Lawrence
Alma Mae Lawrence was born May 29, 1934, to Lars and Anna
Handeland in Bellingham, Wash. She passed away peacefully
Wednesday, June 18, 2014, at her home in Southwick.
Alma grew up on a farm in Saxon, Wash., near the Nooksack
River. She graduated as valedictorian from Mount Baker High
School in Deming, Wash., in 1951. She attended college at
Western Washington College, studying education. While Alma
worked for the Seattle Gas Company, she met Albert Lawrence,
and after a year of courtship, they married on June 29, 1957.
The newlyweds soon moved to Idaho, where they farmed and
raised their three children.
Alma was active in the Southwick Homemakers Club. She was a member of Cameron Emmanuel Lutheran Church. Alma enjoyed teaching Sunday school, Vacation Bible School and singing in the Cameron Choir. She loved the challenge of working crossword puzzles, solving riddles and playing the game Upwords. Alma enjoyed her tradition of putting together a jigsaw puzzle each new year.
Alma was preceded in death by her parents; two sisters and brothers-in-law, June and Bob Lee, and Laura and Walt Walters; and two grandsons, Douglas Jr. and Casey Lohman.
She is survived by her husband, Albert; her sister, Bertha (Don) Koplitz; her children, Earl (Sandy) Lawrence, Amy (Dave) Perry and Bonnie (Ken) Miller; her grandchildren, Jaclyn Lohman, Valerie (Gary) Hutchison, BreeAnna and Garrett Perry, Ryan and Brian Lawrence, and Angela and Kenny Miller; and her numerous nieces, nephews, cousins and friends in America and Norway.
Alma's funeral service will begin at 10:30 a.m. Saturday at the Cameron Emmanuel Lutheran Church, and her committal service will follow at the Southwick Cemetery. Everyone is invited to a luncheon at the Cameron Church directly following the burial.
Memorial donations may be given to the Cameron Emmanuel Lutheran Church, 12633 Cameron Road, Kendrick, ID 83537; or a charity of your choice.
Michael Florian Hedler
Michael Florian Hedler passed away Saturday, March 19, 2016,
of causes related to age. He was 87.
Mikey was born in the house his grandfather built, on May 9,
1928, to John Michael and Fanny Hedler in Juliaetta. His
daughter, Judy, now lives in that same house. He grew up in
the area and graduated from Juliaetta High School in 1946.
Mikey started Hedler Oil in Kendrick with his dad in 1949.
He and Minnie Peters were married on Oct. 18, 1952, in
Juliaetta, and the couple made their home there, raising
two children together. He and his son, John, partnered in
the family business in 1975. He was proud to have been
a part of three generations of the family business. He later
sold the business in 1987, but continued to work at the
Kendrick plant until retiring in 1993.
Mikey was passionate about hunting and fishing, and pretty much anything in the great outdoors including his lawn and garden. He also loved his dogs. Always a farmer at heart, he enjoyed helping on his cousin's farms after retirement. Mikey could tell the most detailed stories and in later years, enjoyed connecting with his friends and family on Facebook. He was a loyal, dedicated generous man and selfless with his family. He loved spending time with his grandchildren and great-grandchildren. Mikey was a bit of a jokester and enjoyed negotiating anything he purchased. "Every price is negotiable," he was fond of saying.
Mikey was a member of Zion's Lutheran Church of Juliaetta, the Elks and the McGary Butte Night Riders.
Mikey is survived by his wife, Minnie, whom he cared for right up to his last moments; his children, Judy Hedler-Green and John (Connie) Hedler; grandchildren Mandy Collins, Lance (Rachael) Hedler and Mitchell (Christine) Hedler; and great-granddaughters Sadie, Raegan and Bailey Hedler.
He was preceded in death by his parents, J. Mike and Fannie Hedler.
A funeral service will be held at 10 a.m. Thursday at Cameron Emmanuel Lutheran Church, 12633 Cameron Road, in Kendrick, with the Rev. Craig Groseclose officiating. A luncheon and graveside service will follow. The family asks that any donations be made to the Cameron Emmanuel Lutheran Church or to the J-K Ambulance fund.
Brian James Hutcheson
Brian James Hutcheson, age 47, passed away Tuesday, June 21, 2016, at his home in Juliaetta, Idaho.
Brian was born Dec. 17, 1968, in Moscow, to Robert James and Vera Rosamond (Ulinder) Hutcheson. He attended grade school in Juliaetta and graduated from Kendrick High School in 1987. He was selected for All-State Choir his junior year and played for the Kendrick Tiger's "Black Magic" football team his senior year, where the team finished as runners-up in the state championship game.
He was a valuable employee of George F. Brocke & Sons for the past 24 ½ years. He was attached to the old Toyota forklift and didn't care to drive the new Hyster.
Brian was a happy go lucky person, who had a big heart and was always concerned about others. He loved 4-wheeling, camping, fishing and hunting He was a longtime supporter of the Rocky Mountain Elk Foundation. Brian had a beautiful singing voice, which he shared at weddings, funerals and karaoke.
He is survived by sisters, Sharon Barr of Cheyenne, Wyo., Nancy Sproul of Missoula, Mont., Ruth Ann of Glasgow, Mont.; brothers, David of Deary, Idaho; Paul (Rita) of Juliaetta, twin brother Brent of Kendrick; as well as several very special nieces, nephews and their families. Also surviving Brian are adopted mother, Margie Alexander of Kendrick, adopted daughter, Brittani Nagle of New York and adopted parents, Butch and Janet Branter of Palouse, Wash. He was preceded in death by his parents and "the love of his life," Lori Nagle.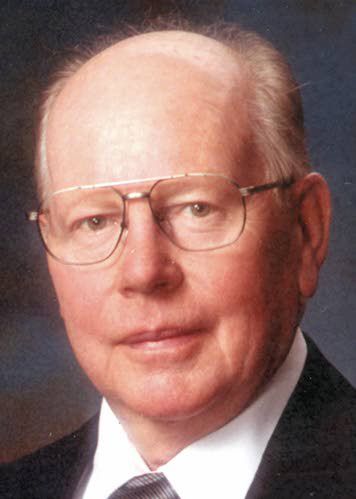 Charles Eugene Taylor of Juliaetta died Sunday, April 24, 2011,
at his home in Juliaetta. He was 75. He was born May 2, 1935,
in Moscow, to Eugene and Earlen Stump Taylor.
He lived and worked in Juliaetta all his life as a farmer, rancher,
logger and skilled craftsman. He was also active in his local
community as a Mason, member of Kendrick Grange No. 413, 4-H
leader, and was a church and school board member.
Charles was an avid fisherman, hunter, gardener and woodworker;
he was recognized as Gardener of the Year at the Latah County
Fair for several consecutive years, and served as Grand Marshal
of the Kendrick Locust Blossom Festival.
Charles Taylor married Dorothy Lou Glenn Sept. 26, 1953, at
Kendrick Methodist Church, and together they raised a family
of four children, two grandchildren and four great-grandchildren.
He valued his family greatly, and gave them enormous love,
guidance and support. He was devoted to his wife, Dorothy,
and took great joy in being actively involved with his children
in their activities and interests. He was very proud of all of his
children, grandchildren and great-grandchildren, who will treasure
his memory with loving devotion.
He leaves his beloved wife of 57 years, Dorothy Lou Glenn Taylor; son, Dale Taylor and his wife Mary Lou of Juliaetta; daughters, Cindy Sangster and her husband Don of Wenatchee, Polly Taylor Dennler and her husband Mark of Juliaetta, and Brenda Taylor and her partner Hal Walker of Lewiston; grandson, Shane Taylor and his wife Kim of Juliaetta; granddaughter, Shelley Taylor of Denver; and great-grandchildren, Carli, Cody, Hailey and Hunter Taylor of Juliaetta.
Eldon Roy Fey
Jody was born Oct. 1, 1946, in Kendrick, the son of Roy R. and Helen (Shreffler) Fey. He was named for a war hero, Tup "Eldon" Baker, but was nicknamed Jody. He has seldom been known by any other name, except for husband, friend, dad, papa and grandpa, which he was proud to carry.
He grew up in the Kendrick area and graduated from Kendrick High School and attended North Idaho Junior College in Coeur d'Alene. He loved playing football as well as the various shenanigans with his friends, of which some stories are still legendary. He grew up with three sisters and his good friend, Bob Rayment. He was a gifted storyteller and everyone who knew him loved his animated style, his infectious giggle and the "Jody pause."
My dad married my mom, Candace Conant, in June 1965 at Coeur d'Alene. They had two children together: son Jon and me, their daughter Jennifer. The marriage ended in divorce, but they remained good friends and even better parents. You often would see them sitting together at our sporting events and when we were growing up, holidays were always spent as a family.
My dad enlisted in the U.S. Air Force in 1968 and served a tour of duty in Okinawa, Japan, during the Vietnam War. He was very proud to serve his country and was a patriot his whole life. I enjoyed hearing the stories about his time spent in the service. It was something he was very proud of and he was even prouder when his son Jon, following in his footsteps, joined the U.S. Air Force.
In December of 1990, my dad married the love of his life, Linda Coleman Masterson. With Linda came two more daughters, Tami and Candi, who my dad loved like his own. Dad and Linda spent many wonderful years together building their farm, riding horses, hunting, fishing and simply enjoying each other's company. They also enjoyed many adventures with good friends Greg and Alice Broemeling. My dad and Linda were best friends and had a deep appreciation and love for each other.
My dad worked for GTE and Verizon for many years, taking great pride in his work. He was well respected as an expert in his field. I heard many tales of his adventures with his co-worker and good friend Dewey Stewart.
Dad retired in 2008 and often wondered what he would do to keep himself busy. His time was quickly filled with hunting adventures, tractor repairs and helping anyone who needed a man who was good with a wrench. He cherished his neighbors and was especially close with Judy, Nick, Levi, Bert, Chelsea, Marty and Bill. Dad was a charter member of the Big Bear Ridge Hunting Club, an elite group of old cronies (his best friends) who enjoyed hunting together for many years. Hunting camp will never be the same without him.
Vital statistics aside, my dad's whole life was about his family. He took us kids on many adventures when we were growing up. We spent summers camping and fishing and we always were excited to ride the dusty back roads in the back of his orange Ford truck, anxiously awaiting the next great fishing hole. Our dad shared his love of hunting with us and was thrilled to just be in the woods with his kids, especially his son, Jon. Dad was proud of all of his kids, grandkids, nieces and nephews. He especially enjoyed carting the grandkids around the farm on his four-wheeler, camping, fishing and just spending time with them. If they needed anything, Papa was there.
Dad is survived by his wife, Linda; mother and stepfather Helen and Bob Heidenreich; sisters Sharon (Doug) Harris and Lynda Brocke, all of Kendrick; sister Jane (Keith) Ford of Hayden, Idaho; granddaughter Jessica Fey of Shelton, Wash.; daughters Jennifer Fey-Elsen (granddaughter Olivia) of Lewiston, Candi Schiermesiter (grandchildren Austin and Halee), Tami (Monte) Lueck (granddaughters Kacia [Cory] and Nicki [Blake]), all of St. Maries; and great-grandchildren Charlee, Mack, Brooklyn and Hunter. He also is survived by many nieces and nephews. He was preceded in death by his father, Roy R. Fey; his beloved son, Jon, who died in 1998; and two infant granddaughters, Shelby and Ella.
(Written by his daughter Jennifer)
Joseph Theodore (Ted) Groseclose
Ted was born to Helen Steensma and George Groseclose on March 27, 1940, in Juliaetta. He attended and graduated from school in Lapwai. Ted was owner/operator of Ted's Arco in Juliaetta and was self-employed as a refrigeration technician - known as "Ice Cube." Ted was known for his wit.
On March 19, 1965, Ted married Linda Holt of Kendrick. They raised three daughters: Breanda, Connie, and Lucinda. She preceded him in death on Nov. 17, 2005.
Everett L. Farrington
Everett Lewis was born Sept. 8, 1923, in Linden,
Idaho. He was born in a log cabin with a midwife in
attendance, to James and Iva Belle (Hunt) Farrington. His grade school years were spent attending Gold Hill School, and he graduated from Kendrick High School in 1941.
Everett joined the U.S. Marines and served overseas for a period of 30 months. He participated in three major campaigns: the invasion of Cape Gloucester, New Britain, on Dec. 24, 1943; the Battle of Peleliu on Sept. 15, 1944; and Okinawa on April 1, 1945. He received a letter of commendation for converting the amphtrack amphibious landing vehicle into a moving medical station that pulled onto the front lines to aid in transporting and treating casualties. This allowed doctors to perform lifesaving procedures on the spot and was responsible for saving many lives.
After being honorably discharged in November 1945 with many medals and citations, he returned to Kendrick, where he began his logging career. He was proud to practice environmentally-sound logging until he retired at age 75. E.L. Farrington Logging valued the need to harvest, while also balancing the need to protect the land.
On Feb. 6, 1946, Everett married Freda Peters in Lewiston. Together at their family home in Juliaetta they raised their three daughters: Kathleen, Barbara and Betty.
Everett's zest for life was reflected in his sense of humor and his love of the outdoors.
Duane Chilberg
Duane was born on August 30, 1941, in Kendrick to Robert and Dorothy Candler Chilberg. He was raised with two brothers Dennis (Skip) and Allen, and one sister Darlene. Duane attended school at the Cedar Ridge schoolhouse and was a 1959 graduate of Kendrick High School. For several years, he worked for Clearwater-Potlatch Timber Protective Association, serving as a fire warden for the Mason Butte area, Boehls Cabin and at Elk River. He also spent time as a logger and was a lifelong rancher. He loved life on the farm on Cedar Ridge and wouldn't have it any other way.
His biggest joys were visiting with friends and telling stories. He loved history, especially of the Kendrick area, and was an active member of Juliaetta Kendrick Heritage Foundation. He didn't know a stranger and loved them all.
He was a member of the Gold Hill Church and served on the board of directors. He was married to Danielle Granger, who passed away in 2011.
Roy & Ruby Craig
Roy and Ruby were well known members of the Leland
Community. Roy was born in 1903 to Samuel and Avia
(Nickson) Craig. He grew up in Leland and as a young
man began farming in that area. He married Ruby in 1936.
Ruby was the daughter of (James) Stewart and Dora
(Woodard) Heffel, a pioneer family. Ruby and Roy's only
child, Paige, was born in 1940. When Stewart died in 1943,
Ruby moved her mother in with her and cared for her the
rest of her life.
Their life contained lots of fun moments. They loved
to have card parties and get together with the neighbors. They were members of the
Leland Methodist Church and Ruby enjoyed quilting and serving bazaar meals there.
Unfortunately, Roy died at an early age in 1955. After Roy died, Ruby moved to
Kendrick. She was a wonderful cook, having cooked for harvest crews. She worked in
Burts Café, the Corner Café, and Wasem's in Clarkston. They loved to take a drive up to
Syringa with George and Mick Baugh to have huckleberry pie.
Ruby and Roy often volunteered within their community. Ruby worked with the Civil
Air Patrol during the second world war.
They enjoyed their three grandchildren: Tim, Tony, and Trina Locket, as well as the great grandchildren.
John & Arlene Wallace
Jack Parsley
Gary Eggers
Lura Butler
Ted Groseclose
Jim Johnson
Elmo Eldridge
Alma Lawrence
Clarence Cook
Jack D. Lohman
Everett Farrington
Jim Lohman
Minnie & Mike F. Hedler
Brian J. Hutcheson
John A. Deobald
Joyce Clemenhagen
Charles Taylor
Eldon (Jody) Fey
Duane & Alan Chilberg
Georgia Gillis
Roy & Ruby Craig
Bud & Connie Fey
Arlie Armitage
Rex Harris
Arlie J Armitage
Arlie J. "Short" Armitage passed away Sunday, Jan. 21, 2018,
at Pullman Regional Hospital. He was a quiet, unassuming
man and a non-judgmental listener to his many friends.
The last of eight children, he was born Feb. 9, 1934, to
Rachel Ann (Hayward) and Thomas Jefferson Armitage
in Southwick, where he lived nearly all his life.
He completed eight years of school at Southwick and
graduated from Kendrick High School in 1952. On April 1,
1953, he married Priscilla Benscoter and they had two
children, Nick Ellis, in 1956, and Tammy Lynn, in 1959.
Short worked as a sawyer in the woods and farmed with his father until taking over the family farm when his father retired, later farming with his son, Nick. He was a farmer/rancher whose heart was in the woods, and he loved making firewood and posts in the winter. Always an avid reader and especially in his later years, he read boxes and bags of books supplied by his friends and family. He also served on the Southwick Cemetery board of directors for 46 years.
Arlie was preceded in death by his son, Nick, in 1991; brothers Elbert, Ross, Mick, Rollin and Jay Armitage; and sisters Naomi Cuddy and Doris Mustoe. He is survived by his wife of 64 years, Priscilla; daughter Tammy and son-in-law Glenn Ford of Woodinville, Wash.; and granddaughters Amber Ford of Los Angeles and Jenny Ford of Moscow.
Rex Allen Harris
Rex A. Harris passed away Thursday, Feb. 1, 2018, at St. Joseph Regional Medical Center after a short battle with cancer. Rex was born April 4, 1951, in Kendrick to Virgil and Hulda (Torgerson) Harris.
The family moved from Southwick to Lewiston in 1954. Rex grew up in the Lewiston Orchards and graduated from Lewiston High School in 1969.
Rex served in the Orofino unit of the Idaho National Guard from 1971 to 1977.
Rex and Karen Merritt were married Jan. 7, 1989, in Coeur d'Alene. They had no children of their own but served as the "best uncle and aunt" to their many nieces and nephews. Some of the younger ones received special toys boxes made by Uncle Rex.
Rex began his career while in high school working for Red Able, Bill Skelton, S&H Contractors and Albright's operating backhoe. He joined the Operating Engineers Local 370 and began operating earth-moving equipment. He finished his career of "moving dirt" as a foreman with Steelman-Duff Inc.
Rex "played hard" during his life and enjoyed many good times and adventures.
He is survived by his wife, Karen, at their Clarkston home; brothers Wayne (Kaye) Harris, Doug (Sharon) Harris and John (Debbie) Harris; sisters Valerie (Howard) Guenther and Verna (Gary) Wessels; brother-in-law George Brocke; and sister-in-law Delores Harris. He also leaves many nieces, nephews and great-nieces and
-nephews, whom he loved dearly. Rex was preceded in death by his parents, Virgil and Hulda Harris; a brother Jerry Harris; and sister Helen Brocke.
Ted & Phyllis Fey
Ted recently mentioned that he di d not miss the long winter nights of plowing snow getting the roads open and serviceable for the school bus and morning comm- uters. He spent many years of his life doing just that as he worked for both South Latah Highway Dept. and Nez Perce County.
Earlier on Ted and Phyllis owned and operated "Burt's Café" in Kendrick where they have fond memories of friend- ships and acquaintances.
Ted was born the last of 10 children to Charles and Susie Fey. Ted's family came west during the Dust Bowl from South Dakota in the 1937. His family settled in the Kendrick area and he has been here ever since.
Uncle Sam drafted him into the Army in 1952 during the Korean War. He spent his tour of duty at an Artillery Base on the Pacific Coast. He was a "belly robber" (translation: cook in the Mess Hall.)
Phyllis has been his helpmate and constant companion for the past 45 years. Although they have no children together, they each have children. Ted's are Jim of Kendrick, Cindy of White Bird, and Helen Trautman of Forrest. Phyllis has two boys, Tim Parsley (Charlotte) of Kendrick and Jeff Parsley (Margaret) of Culdesac.
They enjoy camping, fishing, hiking and country music. They both enjoy watching sports, especially the Zags. They are both supportive of community fundraisers and events.
Phyllis passed away June 12, 2018 at Post Falls. Ted died September 1, 2018 at Lewiston, Idaho.
Barbara Murphey
Although Barb lived in Kendrick less than twenty years, she accumulated a wealth of friends and accomplishments. She helped publish the JK Newsletter, served on the KJ Arts Comm- ission, was a founder of the Book Prowlers book club, and be- longed to the Hill &Valley Garden Club.
As a gifted artist and accomplished seamstress, she added beauty to the world around her.
Barbara was born July 7th in Philadelphia, Pa. As a student she excelled academically and graduated with honors. She attended both Capital University in Columbus, Ohio and Michigan State. She married Bill Holman in her junior year and her daughter Kim was born just before graduation. She received a degree in Special education. She later received her master's degree at the University of Idaho.
In 1958 the family moved to Idaho and resided at the Kelly Creek Ranger Station where daughters Karen and Susan were born. She and Bill divorced in 1967.
In 1971 she married Carl Murphey. Her daughter Jami (Brocke) was born to that union.
Before retiring in 2001, she worked at the University of Idaho, the Tribal School at Desmet, and the Bureau of Indian Affairs at Lapwai.
Barbara lost a three year battle with uterine cancer on August 25, 2018. In addition to her four children, she is survived by thirteen grand-children, and fourteen great-grandchildren.
Ted & Phyllis Fey
Barbara Murphey
Kolby Anderson
James Paul Johnson
James Paul Johnson, age 68, died at home in Kendrick, Friday, July 23, 2012, of cancer.
Jim was born April 5, 1944, in El Centro, Calif., and grew up in Imperial, Calif. His career as a beverage salesman allowed him to experience residing in many cities and states such as: Santa Maria, Calif., San Luis Obispo, Calif., Roseburg, Ore., Anchorage, Alaska, and Fresno, Calif. In 1994, Jim and wife, Arletta (Archie) opened their down-home cooking restaurant, Archie's Place, in Selma, Calif., where they made many friends they will forever treasure. In 2006 Jim and Archie relocated to Idaho, opening an Archie's Place in Kendrick, where the restaurant today is the social hub of the community, where everyone who walks in and out of the restaurant is family. Jim and Archie love their community and Jim finally had found the city in which he wanted to spend the rest of his life. His witty humor and his delicious soups will be missed greatly and forever live in our hearts.
Survivors include Arletta, his wife of 30 years; son Paul; daughter-in-law Dianne; and grandchildren Nathan, Marc, Brett and Hannah. Jim was preceded in death by his father, Bob; mother Esther; brother Bobby; and father-in-law Willis.
Services will be held at 11 a.m. Saturday at the Juliaetta Community Church in Juliaetta. Family and friends are welcome at the service and the reception immediately following at Archie's Place, 607 E. Main St., Kendrick.
Jack Dave Parsley
Longtime Kendrick resident, Jack Parsley, died in his sleep
on Wednesday, Jan. 8, 2014, at home. It was a peaceful end
to 77 years of love, laughter and meaningful work. Jack was
a rare and colorful character. He was a farmer by trade and
a comedian by nature. Anywhere Jack was, there was laughter.
Jack was frequently asked to be the master of ceremonies at
such events as the Junior Miss pageant and state road conven-
tions. He was, in fact, a ham.
He was born Feb. 5, 1936, in Lewiston, to Dick and Agnes
Parsley. The youngest of four children, they christened him Jack
Dave, plain and simple. Jack spent his early and middle years in
Anatone and Clarkston, where his parents were postal workers.
They gave up their jobs to homestead a farm near Kendrick. It was
a pivotal move. That land would eventually become Jack's life work.
He graduated from Kendrick High School in 1954, but a diploma
was not all that Jack pursued there. That's where he met and wooed Donna Plastino. The high school sweethearts were married Nov. 5, 1955, at Our Lady of Lourdes Catholic Church in Lewiston. They celebrated their 58th anniversary together last fall. Jack and Donna had five children, Ric, Gina, Ginger, Jim and Jenifer. They also considered Lynnese Steigers a "bonus daughter."
Jack started helping his parents farm outside of Kendrick when he was 15 years of age. He went to college at the University of Idaho for a year and then came back, married Donna and worked as a Gandy dancer for the railroad in addition to farming for the first part of their marriage. After about four years of working two jobs, he quit the railroad and made his living growing wheat, peas and barley. It was a great place to raise a family and he taught his children a wonderful work ethic by having them help on the farm.
Before retiring completely, Jack occupied himself for a time as an implement salesman. However, he never stopped loving the land he had farmed for more than 55 years. That ground, situated on a high plateau, is where Jack Parsley always felt on top of the world. It is where his ashes will be buried, not far from the memorial stone for his eldest daughter, Gina Helbling, who passed away last year.
Jack was also civic-minded. He never shied away from leadership roles. He was a South Latah County commissioner for 50 years and received the Bulldog award for being on the board the longest; a member of the Federal Land Bank board for 15 years; and he served on the Kendrick School Board for 10 years.
More importantly, he was a warm and affectionate family man, kind and easy-going, called "Pop" or "Poppa" by his six grandchildren. He was content simply to watch others enjoy and have fun. His specialty was keeping everyone entertained with his quirky sense of humor. Jack's upbeat nature was a lifelong asset and endeared him to friends, neighbors and community members. He will be missed.
He is survived by his wife, Donna; sons Ric and Jim Parsley; son-in-law and daughter Dave and Jenifer Curry; son-in-law Dan Helbling; brother Dale Parsley; sister Naidean Shepherd; grandchildren Jack, Belle, Dylan, Pepper, Katie and Jessica; and two great-grandchildren, as well as many nieces, nephews and cousins. He was welcomed into heaven by his parents, Dick and Agnes; a brother, Donnie; his in-laws, Charlie and Effie Candler and Ben Plastino; and his daughters, Ginger Parsley and Gina Helbling.
A memorial celebration will be held at 11 a.m. Saturday at the Vassar-Rawls Funeral Home in Lewiston, with a reception to follow at noon at the Seaport Club adjacent to the Red Lion. In lieu of flowers, the family would like donations to be made to the Kendrick-Juliaetta Ambulance fund or the Kendrick Grange.
Lura Groseclose Nelson Butler
Lura Nelson Butler, 95, passed away March 3, 2013, at Kindred Transitional Care in Lewiston. She was born to Edward and Dixie Baugh Groseclose, Dec. 19, 1917, six miles south of Juliaetta. She was the oldest of her siblings: Marjorie (Peggy), Virgil, Bonnie and John. Lura attended the North Teakean School through fifth grade.
The family moved to Agatha, and she attended school there for two years. After another move, she went to school at Arrow for a year, before starting her high school years at Juliaetta High School. Because of transportation, she lived with her great-uncle and aunt, Jim and Susan Groseclose, during the school year. Lura graduated in 1935 as the valedictorian. When she began high school, the old school building burned down, and the students were housed in different buildings in town, such as the former Knotty Pine Building and the Juliaetta Methodist Church, until the new school was completed. She and Clifford Nelson were married at Orofino in 1935. They made their home in Juliaetta where their only child, Karen, was born. They moved to Bovill in 1944-48, where he was a mechanic for Potlatch Corp. Shortly after they returned to Juliaetta to build a house and begin his mechanic business, he died in 1948. Lura began working at various jobs of ironing, cleaning houses, baby-sitting and becoming the first hot lunch cook at the Juliaetta School, after the consolidation in 1948. She worked at Howell's Grocery and Nobel's Grocery Store for 30 years before retiring. Her home was a place where people felt welcome, and in the 1950s especially, it was a teenager's hangout. She was a Christian who lived her faith and tried to love God with her whole being and her neighbor as herself. She was humble and caring and always rooting for people. Her card-sending was well known and often accompanied with a $2 bill. She taught Sunday school for several years and was a faithful worshiper at the Juliaetta Community Church and often at the Nazarene Church.
Her interests, besides her family and others, was her little home in Juliaetta, her yard and flowers, picture taking, quilting, keeping scrapbooks and sending cards. Lura remarried in the '70s to Ray Butler. He passed away in 1996.
Loved ones who have passed on before are her parents, Ed and Dixie Groseclose; brothers Virgil and John Groseclose; and grandson Dennis Eggers. Her survivors include her daughter, Karen and Gary Eggers of Bovill; grandsons Doug and Dallisa Eggers, Darrah and Aleica Eggers and Derrick and Lorie Eggers, all of Deary; and Carla Eggers of Lewiston; great-grandchildren Kamber, Kody, Dee, Dustin, Drew, Kelsie and Brandon Eggers, Tara Day and Val Johnson; great-great-grandchildren Kori and Dallas Day, Jagger D Johnson, Zane and Zanna Quarles; great-great-granddaughter Grace Verniece Beyer; also her dear sisters, Peggy Wunderlich of Lewiston and Bonnie Morgan of Yakima; and sisters-in-law Ada Lou Groseclose and Diann Groseclose, of Lewiston. She leaves 13 nieces and nephews, one being Linda Reed, who was there for her like a daughter, and many, many cousins whom she loved.
Thank you to all who loved her and visited, prayed and sent cards, and to the caring workers at Kindred Transitional Care.
A memorial service is planned for later in the spring. Anyone wishing to make memorials may send them to the Juliaetta Community Church or the Salvation Army, wherever is your desire. Vassar-Rawls of Lewiston is in charge of the arrangements.
Gary E. Eggers
Gary E. Eggers of Bovill went to be with his Lord on March 1, 2014, at
Good Samaritan Village after a long, courageous battle with cancer.
Gary was surrounded by his loving family at the time of his passing.
He was 77 years old.
Gary was born Oct. 31, 1936, in Hamilton, Mont., to George
and Augusta Brown Eggers. He grew up and started school in
Hamilton until the family moved to Idaho, settling in Gifford
and later Cottonwood Creek, where Gary graduated from Lap-
wai High School in 1955. While in high school, Gary was active
in many clubs, organizations, football and basketball as well
as serving as Lapwai's student body president.
He went to work for the Mead and Howard Lumber Company in Juliaetta, and was married to Karen Nelson in Juliaetta on July 15, 1956. They made their home at Juliaetta until 1964, when Gary took a position with Clearwater Lumber Company at Pierce. In 1967, the family moved to Bovill, where Gary began his 30-year career working in the woods with Bennett Lumber and other various logging companies. He also managed the Coleman Oil Station at Deary for five years before retiring due to health reasons.
Gary was a charter member of the Cottonwood Creek Community Church near Lenore and was a devoted member of the Bovill Presbyterian Church, where he served as an elder and was involved in the Walk With Christ Retreat Group. Gary was a charter member of the Whitepine Lions Club, where he served as the auctioneer for Deary Days. Gary also served as mayor of Bovill for several years. After retirement, Gary worked for the Parks and Recreation Department and cared for Moose Creek Reservoir. Gary also loved to pick up litter along the highways to keep his community beautiful and was recognized by the state of Idaho as the state's litter picker of the year. He enjoyed spending time with his family, camping, hunting, fishing, splitting wood, playing his harmonica, watching the Seahawks, Mariners, Gonzaga and of course his beloved Deary Mustangs. Anyone who attended a Deary sporting event over the past 23 years would have seen Gary at the front gate, taking tickets. He was honored as a distinguished service award recipient this past summer by the Idaho High School Activities Association. He will be remembered most for his servant's heart and love for his family.
Gary is survived by his wife of 57 years, Karen, at their home in Bovill; sons and daughters-in-law Doug and Dallisa, Darrah and Aleica, and Derrick and Lorie, all of Deary; and his daughter-in-law, Carla Eggers of Lewiston. Gary also leaves his grandchildren, Kamber, Kody, Deann, Tara, Val, Dustin, Drew, Kelsie and Brandon; and his great-grandchildren, Zane, Zanna, Mayzie, Kori, Dallas, Grace and Jagger. He is also survived by his brothers, Duane and Norma Eggers of Lolo, Mont., and Lorin and Darlene Eggers of Lewiston, and a special aunt, Peggy Wunderlich of Lewiston. Gary also has many nieces and nephews who were precious to him.
He was preceded in death by his parents; a son, Dennis; a sister, Edith; a brother, Glen; and his mother-in-law, Lura Butler.
A private burial will be at the Juliaetta Cemetery. The memorial service will be held at 1 p.m. Saturday, March 8, at the Moscow Church of the Nazarene. Pastor Jamie Fiorino from the Bovill Presbyterian Church will officiate, and a covered-dish dinner will follow in the fellowship hall.
In lieu of flowers, the family suggests memorials be made to the Bovill Presbyterian Church or to the Deary Ambulance Fund.
Arrangements have been entrusted to Short's Funeral Chapel, and online condolences may be sent to www.shortsfuneralchapel.net.
L. Elmo Eldridge Sr.
L. Elmo Eldridge Sr., 92, passed away on Sept. 19, 2012, in Lewiston.
Elmo was born April 23, 1920, in Seltice, Wash., to William Whipple Eldridge and Bertha Mae Jones-Eldridge. He grew up near Tekoa and Spokane. In 1940 he married Marjorie Faye Chase of Tekoa. Soon after their marriage, Marjorie and Elmo moved to Kendrick, where they raised three children, Leonard E. Eldridge Jr., David E. Eldridge and Janet F. Eldridge.
Elmo began working with Northern Pacific Railroad at the age of 18 and worked as the section foreman for the NP and BN line between Troy and Arrow for 42 years. He retired from the railroad in 1980. He belonged to the Masonic lodge in Kendrick and was a Free Mason for over 60 years.
Elmo loved the outdoors, was an avid fisherman and hunter, and for many years he enjoyed camping with Marjorie and their friends. He also enjoyed woodworking, fishing, hunting, gardening, picking huckleberries and Mariners baseball.
Brothers Deane Eldridge and Harlan Eldridge, sister Dorothy Eldridge, and daughter Janet Faye Eldridge-Olsen preceded him in death. He is survived by Marjorie, his wife of 72 years; sons Leonard and Diane Eldridge of Clarkston, and David and Bobbie Eldridge of Stanwood, Wash.; son-in-law Jay Olsen of Wilder, Idaho; nephew and hunting partner Richard and Julie Zimmerman of Oakesdale; grandchildren Jennifer Eldridge of Clarkston, Kenneth Eldridge of Evergreen, Colo., Jeffery Eldridge of Edmonds, Wash., Jonathan Eldridge of Ashland, Ore., James Eldridge of Arlington, Wash., Sven Olsen of Luntana, Texas, Janelle Devera of San Diego, Calif., and Galen Olsen of Morrisville, N.C.; and 11 great-grandchildren.
A graveside service will be held at 1 p.m. Sunday at Lewis-Clark Memorial Gardens, 3521 Seventh Ave, Lewiston. Family and friends are welcome.
In lieu of flowers, the family requests a donation in Elmo's name to the charity of your choice.
Clarence Lloyd Cook
Clarence Lloyd Cook left his worldly home on Saturday, Jan. 16, 2016.
He was the second of five children born to Lloyd J. and Murriel A.
(Onstott) Cook on March 21, 1928, at his maternal grandparents'
home in Kendrick. He then returned to his farm home at Lenore
that had been homesteaded by his paternal grandparents and
began a lifetime of love of the land. He loved all aspects of farming.
He especially loved his "girls" - his cows. He rode his horse bareback
with a piece of baling twine to check his cows. In later years, he
drove to the field, stopped his pickup and called his cows to him.
He saw haying change from shocking hay by hand and a horse-drawn hay wagon to round bale, spike and feeder.
He grew up with cousins on the farm who were very close and remained so through life. His extended family was large, and holidays were observed with huge gatherings.
He began school at the Lower Cream Ridge School, riding horseback to school with his sister, Vivian. After eight years he attended high school at Lapwai High School with the class of 1946, and drove the school bus his senior year.
He attended what is known now as Lewis-Clark State College and the University of Idaho. He returned to what he loved - the farm, where he stayed the rest of his life except for serving in the U.S. Army for two years, 1953 to '55, and one year in Lewiston when his oldest daughter was born. He returned to Lewiston in 2012 when his health was failing. He was a hands-on father before it was in style and had a close relationship working with his daughters and son. They turned many a bale, always toward you, watching for rattlesnakes. He killed many of them, but the 13 rattlesnakes and a button snake were his best.
He spent many hours helping his daughters with their 4-H projects, even swallowing hard and having sheep. His son had the largest watermelon and squash several years at the Nez Perce County Fair.
He and Marylou Wolf were married on Aug. 2, 1953, in her parents' home at Lewiston, and they celebrated 62-plus years of marriage. To this union were born three daughters who survive him, Karen (Mike) Hoggarth, Yvonne Cook and Holly (Frank) Waters; and son Kevin Cook; along with six grandsons; one granddaughter; four great-grandchildren; one brother, Donald Cook; brother-in-law Deral Springer; and numerous nieces and nephews.
He enjoyed playing pinochle for years with local couples and at the International Order of Odd Fellows Hall in Orofino with friends Dwain and Adah Space. He liked to attend car shows, auction sales, coffee with friends, day trips with his family with lots of scenic routes and was a champion huckleberry picker. But his greatest joy was being with his family and friends and just visiting.
He was preceded in death by his parents; his sisters, Vivian Ward, Dorothy Springer and Kathleen Cook; and brother James Cook.
Celebration of life services will be at 11 a.m. Friday at Malcolm's Brower-Wann Funeral Home.
The family requests that in lieu of flowers, donations be made to the Joe Thometz Memorial 4-H Scholarship fund, Nez Perce County Extension, 239 Idaho St., Lewiston, ID 83501; the Gina Quesenberry Foundation, P.O. Box 506, Lewiston, ID 83501; or the charity of your choice.
John A. Deobald
John was born March 15, 1930, to Edwin A. and Anna (Becker)
Deobald at St Joseph's Hospital in Lewiston. This was because
his siblings had the mumps at home. During his high school
years in Kendrick, he played school sports, graduating in 1948.
John married Gwendolyn Rae Cook on April 5, 1952, at the
Kendrick Methodist Church. He attended the University of Idaho
for three years before serving in the U.S. Army, stationed at Fort
Ord, Calif. John lived his entire life in Kendrick except for these
two years in the service.
Following his honorable discharge, he returned to Kendrick and resumed working at the family service station. John retired from the Kendrick Garage in 1991. John and Gwen were honored as the grand marshals of the 2001 Kendrick Locust Blossom Festival parade.
John served on the Kendrick City Council for many years, and as a volunteer for the Kendrick Fire Department. He enjoyed gardening, cooking, wood working, photography and tinkering on special projects. Nearly everything had a repurposed use for him.
He followed the Mariners and Seattle Seahawks faithfully. In recent years, he enjoyed watching the local wildlife from his window - elk on the hillside, deer, quail and doves in the yard, butterflies and hummingbirds in the summer. He never missed his children's, their spouses and grandchildren's birthdays, always sending cards sealed with a yellow smiley face. He had a fun sense of humor.
He and Gwen raised five children, John L., Jan, Julie, Lee and Lyle.
J
Aletha Joyce Clemenhagen
A lifelong Kendrick resident, Joyce passed peacefully Sunday,
Oct.2, 2016, in the family home. A proud matriarch fiercely
independent to the end,Joyce left behind five children, nine
grandchildren and one great-grandchild. A son, Keith Clemenhagen,
whom she never stopped loving, preceded her in death in September 1968. Joyce was born Jan. 9, 1937, in Southwick, the first child of Ross and Inez Armitage. She grew up in
Kendrick, the daughter of a teacher and coach, alongside her three
brothers, Jim Armitage from Buhl, Idaho, Jerry Armitage of Buhl,
and Max Armitage of Kendrick. Joyce took pride in her Armitage and
Blewett family roots; the lone plane trip of her life came when a son coaxed her (not easy if you knew Joyce) to fly to Colorado to track down her father's birth site. Joyce married Max Clemenhagen in November 1955, and together they raised six children, Kelly Clemenhagen of Spokane, Carla Knewbow of Las Vegas, Keith Clemenhagen (deceased) Darren Clemenhagen of Boulder, Colo., Mardell Rayner of Seattle and Karen Ruklic of Grangeville. Joyce enjoyed going to ball games and her children and grandchildren's various activities. She once noted that she had attended 23 consecutive Juliaetta Elementary music programs in which at least one child had performed. Joyce spent virtually her entire life in Kendrick, a community she cherished. She belonged to the United Methodist Church and anyone who knew Joyce also knew that community meant a great deal to her. She backed up her convictions by insisting on patronizing local businesses whenever possible. Joyce served a number of years on the Kendrick School Board; in addition, she taught several generations of piano players for the Kendrick/Juliaetta vicinity. A gifted musician herself, she found it difficult at times to keep up with all the requests to play graduation and wedding ceremonies, funerals and church services. To Joyce, all of these simply fell under the category of civic duty. Joyce openly associated with a notorious gang, known locally in Kendrick as the Menopause Mafia. The "mafia" actually operates as a coffee group that has witnessed an ever-changing cast of characters. Commanding a corner table at the local cafe, the group holds court three to four times a week and has done so for more than 40 years. Joyce felt blessed to have found her calling with the U.S. Postal Service. The post office enabled Joyce to raise a family and preserve her beloved independence. For years she
delivered mail to rural customers on the ridges surrounding Kendrick and later covered an area that included the Elks Addition of Lewiston. She took tremendous pride in her work and loved to relay "fun" stories of the interactions and friendships she shared with people on her routes.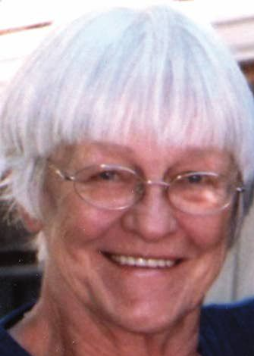 Robert Alan Chilberg, 80, lifetime resident of Kendrick and recent
resident of St. Maries, passed away in St. Maries at Valley Vista
Care Center on Monday, Nov. 27, 2017. He was born to Robert
and Dorothy Chilberg on July 1, 1937, in Kendrick.
Alan grew up in Kendrick and attended school there. He graduated
from Kendrick High School with the class of 1957. Following high
school, he farmed on the family's farm. He enjoyed going to farm
auctions with his neighbors and friends. He also enjoyed country music. His friends would pick him up and take him to the local establishments to listen to live country music performed by local bands and artists.
He loved his friends - the staff at Valley Vista. Despite his handicap, he was always happy. There was always a smile on his face.
Alan is survived by his brother and sister-in-law, Skip and Janell Chilberg, of Deer Park, Wash.; and his sister and brother-in-law, Darlene and Ed Reid, of St. Maries. Also surviving are numerous nieces and nephews. He was preceded in death by his parents and his brother, Duane Chilberg.
Jack Darrell Lohman
Jackwas born Feb. 17, 1933, in Anatone, Washington to Herman and
Viola Lohman.
Jack joined the U.S. Army in February of 1953 and was stationed in
Germany as an Army messenger/clerk. He was awarded the National
Defense, Good Conduct and Army Service medals. He was honorably
discharged as a corporal in 1955.
Jack married his wife of 60 years, Donna Kanikkeberg, on Oct. 21,
1956, at the Kendrick Methodist Church, and they were blessed with
two children, Janet and Doug.
Jack and his brother, Gerald, farmed and ranched for 43 years in the
Kendrick area before Jack retired in 1997. During his tenure farming
and ranching, he was a board member of the Kendrick Rochdale and was a supervisor for the
Soil and Water Conservation District. In 1986, he and Gerald were awarded the Outstanding Conservation Farmer award by the Soil and Water Conservation District.
Jack was very involved in the Kendrick community. He was on the Cameron Emmanuel
Lutheran Church council and was on the Kendrick Juliaetta Recreation Board for 18 years.
He also was proud to have helped rebuild the Kendrick football field and was the chief cook
for the Locust Blossom Festival for 36 years. In 2011, Jack and Donna were honored as the
Locust Blossom Festival grand marshals.
Jack enjoyed farming, ranching, his horses, camping, fishing, dancing and spending time
with his family and friends.
He is survived by his wife, Donna Lohman; brother Gerald (Peggy) Lohman; sister Betty (Fred) Palermo; daughter Janet (Dave) Dudunake; son Doug (Christine) Lohman; six grandchildren; and one great-grandson.
He was preceded in death by his parents, Herman and Viola Lohman; siblings Juanita Goldie, Odetta Margret, LaVern Lohman, Everett Lohman, Dorothy Foredyce, Erma Campbell and Dale Lohman; and grandsons Douglas and Casey Lohman.
James Elmer Lohman passed away Monday, Oct. 16, 2017,
at St. Joseph Regional Medical Center in Lewiston, at age 80.
Jim was born Aug. 17, 1937, to Elmer F. and Neil (Davis)
Lohman in Southwick. He graduated from Kendrick High
School and enlisted in the U.S. Army in 1958, serving 18
months in Germany. He also served in the Orofino National
Guard from 1961 to 1963, and was called to Fort Lewis, Wash.,
from April to August of 1962.
He married Karleen Thornton in May of 1966 at Cameron
Lutheran Church. The couple divorced in 2000.
Jim worked for Brocke and Sons in Kendrick from 1963 to
1970, and began working for Nez Perce County's road depart-
ment that same year. He retired in 1995.
He is survived by his sister, Carol Joanne Lohman Trout,
and her husband, Marvin; He was preceded in death by his
parents and sister Mary Louise Lohman Williams.
Jim was beloved in the community. He gave to every
cause. He was a long time member of the Lions Club and
the Tiger Boosters. He will be greatly missed.
Georgia Fay Taylor Gillis
Georgia was born February 12, 1930 on a cotton farm in Missouri.
Her father was killed in a car accident in 1940. In 1946 the family
moved to Juliaetta.
Georgia never had an easy life but was still generous and happy to
share what the family had with those in need. She was a home-
maker and waitress most of her life, a gifted cook and seamstress
and very artistic. As was common in those days, a huge garden
and the preserving of its produce always helped keep the family
fed.
For approximately a year in 1948, Georgia helped operate her Aunt
Patsie Lackey's Shell service station in Juliaetta (where the Post
Office now stands.) Georgia had a beautiful alto voice and served
as a member of the Juliaetta Methodist Church Choir from approx-
imately 1952 to 1956. From 1958 to 1961 she and her husband, Ray Taylor owned and operated Georgia and Ray's Café in Juliaetta. It was located in the same building as the current, Colter's Creek Winery.
In 1963 the family moved to Clarkston, Washington. In the late 1960's Georgia learned the game of golf. From 1975 to 1978, she co-operated the Orofino Golf and Country Club and was also a member of the Clarkston Golf and Country Club where she carried an impressive 17 handicap.
Georgia volunteered to transport the elderly and disabled to doctor appointments in Spokane, Walla Walla and surrounding areas, was a member of the Tri-State Hospital Ladies Auxiliary, an active member of the DAV, (Disabled American Veterans) the Kendrick VFW (Veterans of Foreign Wars) and served as their president in the early sixties. She was also a member of the Lewiston Eagles from 1980 to 2005 where she served as their one-time president, a member of the Eagles honor guard drill team, Chairperson of the committee for sick and visiting and helped with cooking and organizing many of their dinners. The last 8 years of her life she was an active member of the Clarkston Wesleyan Church.
Georgia passed away March 8, 2007. She was forthright, honest, tenacious, very loving and giving with sparkling green eyes. She loved the color purple and because her first grandson called her Purple Grandma, all the grandchildren who followed did the same. Her children, grandchildren and great grandchildren were the lights of her life. Her absence has left a void in her family and community alike.
Presented by Georgia's Children: Marlene Enyeart, Pederson, Eric Southwick, Orth and Joyce Taylor
Everett L. "Bud" & Constance Fey
Everett, always known as Bud, was born February 27, 1916 to
Charles and Susie Fey in South Dakota. He moved to the Kendrick-
Juliaetta area during the Dust Bowl and started farming and repair-
ing vehicles.
He enlisted in the US Army December 16, 1941 and served as
an airplane mechanic working on P-47 Thunderbolts and P-51 Mustang airplanes. He
attained the rank of Staff Seargeant and was stationed in England. He was discharged
September 28, 1945.
Constance "Connie" M. Matoon was born August 12, 1922 in Moscow, Idaho to Perry and
Carrie Mattoon. Connie worked as a clerk at the dry goods store, the grocery store, and
Abrams Hardware. Connie passed away December 26, 2017.
Bud and Connie married June 12, 1943. Bud was always a gifted mechanic and operated
a local garage, the Union 76, before going to work for Mead and Howard and later Gem
State Lumber Company as a millwright. They raised two sons, Bill and Dan. They have
four grandchildren and four great-grandchildren. Both were known for their sense of
humor and ready laugh.
Bud died of cancer April 9, 1976.
Minnie Peters Hedler
Minnie was born July 15, 1929, in Pyatt, Ark., to John and Beulah
Peters.
In 1937, Minnie, her parents and three siblings made the long
journey to Juliaetta, the place Minnie would call home for the
next 80-plus years.
Minnie attended elementary and high school in Juliaetta. She
cherished her school friends and took great pleasure in remin-
iscing and sharing memories from her youth.
On Oct. 18, 1952, Minnie married her childhood sweetheart and "honey," Mikey Hedler. The couple made their home and started their family.
Minnie worked as a telephone operator at the Kendrick/Juliaetta telephone company, and later assisted her husband with the family business, Hedler Oil.
At heart, Minnie was a homemaker. She raised two wonderful children and later enjoyed many days spent caring for her grandchildren, who were truly her pride and joy.
Minnie was remarkably sweet and kindhearted, and she loved her family unconditionally. She was also a member of the Juliaetta Lutheran Church, where she prepared communion for many years.
Minnie treasured a beautiful and special bond with her sister, Freda Farrington. After both were married, they lived across the street from one another for the remainder of their lives, and not a day passed in which the two didn't call one another.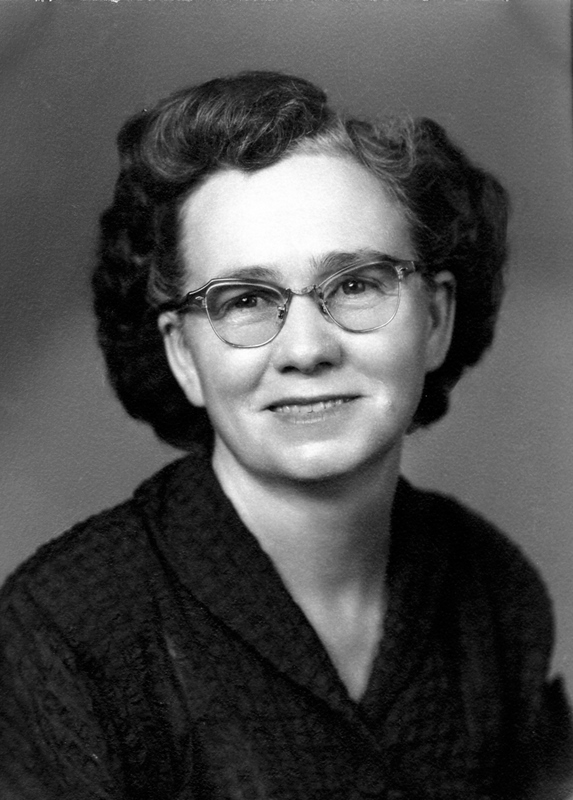 Roy and Helen Fey
Betty Watts
Floyd Heimgartner
Gene Heath
Roy and Helen Fey
Roy Raymond Fey was a mechanic in this area most
of his life. He died at home after a three-month
battle with cancer on November 24, 1981.
He was born at Mellette, South Dakota, the sixth
child of Charles D. and Susie Fey. The family
moved to Idaho during the Dust Bowl in 1937.
Roy married the love of his life on June 26, 1944
at Lewiston, Idaho. They lived in the Kendrick area where they raised their four children Sharon Kay (Douglas) Harris, Jody R., Lynda M. (Dean) Brocke, and Jane M. (Keith) Ford.
He is survived by his two brothers, Harlan and Ted; and five sisters, Sue Nicholas, Eva Rosenau, Nellie Heimgartner, Vivian Daniels, and Lois Fraser. A brother Bud, as well as a sister Polly Augustine predeceased him.
He never knew a stranger and was a friend to everyone. He enjoyed his home and his family, his baseball, and his coffee.
Helen Marie was born on a Garfield County farmstead outside of Pomeroy, Washington on February 25, 1927 to Lloyd C. and Esther Amelia (Taylor) Shreffler. The first census taken there listed her as a "guest." She grew up and started school there before the family moved to Idaho. She was joined by a brother, Max, and two sisters, Doris and Jeanette. They grew up on the Orvik farmstead outside of Deary, Idaho. Helen passed away December 6, 2019 at Royal Plaza in Lewiston, Idaho.
She attended schools in the Kendrick area where she met Roy R. Fey. They were married June 26, 1944. The couple lived in the Kendrick area where they raised four children: Sharon, Eldon R. (Jody), Lynda, and Jane.
Helen and Roy had 37 years together before Roy died of cancer in November, 1981. After several years of loneliness, she fell in love with another wonderful man. She and Robert Heidenreich were married on October 3, 1987. They have been active members of Kendrick United Methodist Church and the VFW for many years. Her husband of 32 years survives her at Royal Plaza. Helen was a member of the Rebekah Lodge, Kendrick Grange, and her bridge club which she enjoyed immensely.
Helen was community- minded and was in the midst of many a fundraiser or activity involving her children or the school. She loved to sew and made numerous cheerleading and majorette uniforms. She and her friend Mabel Glenn took on the job of sewing the orange velvet curtains that still hang at Kendrick High School. She was a wonderful cook and served as Food Director and chief cook at the high school in Kendrick from l 971 until her retirement in 1987. Nothing compared to the wonderful aroma coming from the kitchen area as she baked cinnamon rolls or fried maple bars for the students. She was always pleased to have students, who had graduated, return to tell her how wonderful the meals she served were.
She was well known for her happy spirit and friendliness. She could light up a room with her smile and laughter. The nurses at Royal Plaza commented about her smile lighting up her eyes. She never knew a stranger and would always stop and visit, even with the Airport Security Guards.
She was predeceased by her parents; a brother Max; a sister Jeanette Wunderlich; a son, Jody; and a grandson, Jon Fey; and two great granddaughters, Shelby and Ella Bergen. She is survived by her daughters, Sharon (Doug) Harris and Lynda Brocke, both of Kendrick; Jane (Keith) Ford of Hayden; a sister Doris M. Hansen of Potlatch; eight grandchildren, sixteen great grandchildren, and two great-great grandchildren.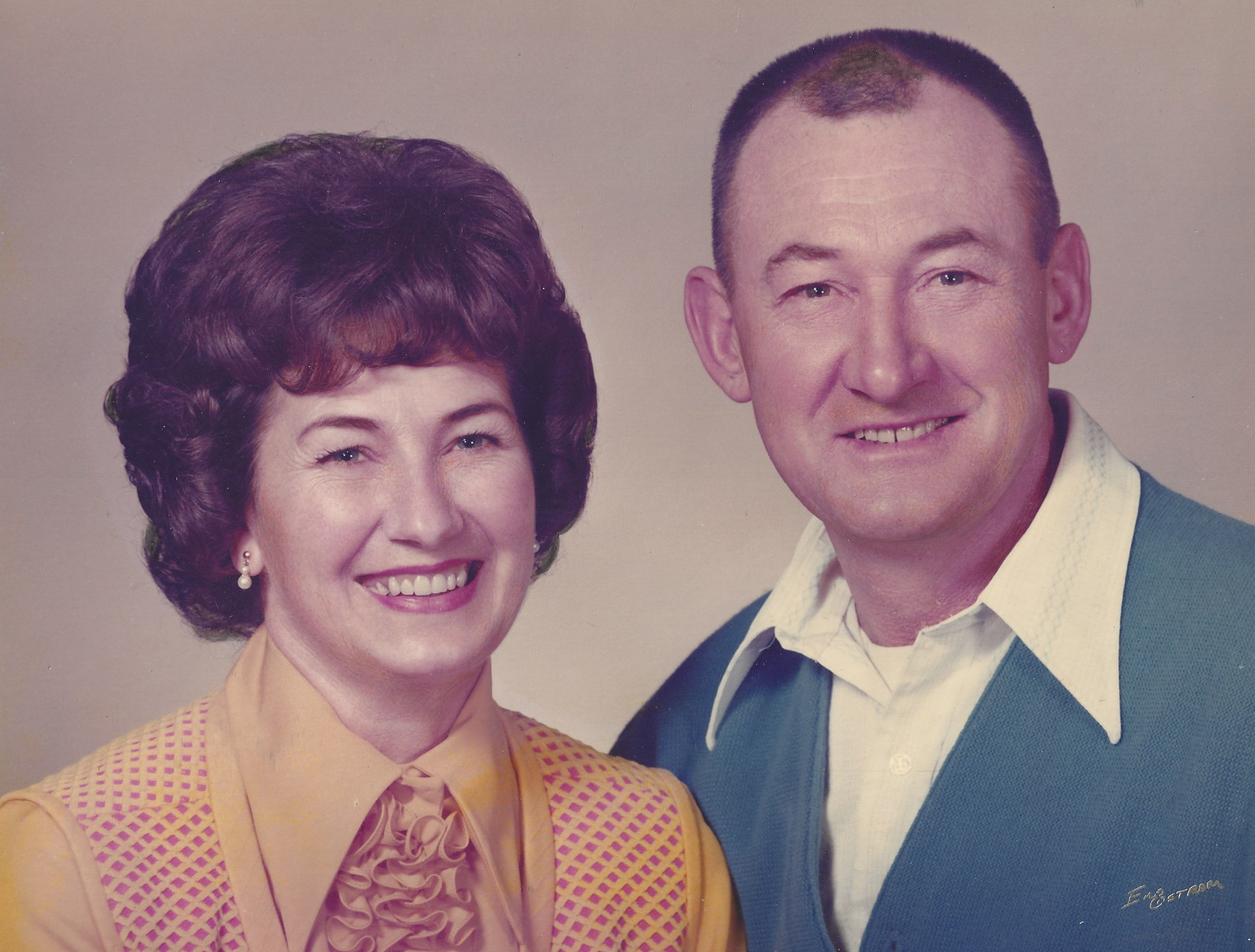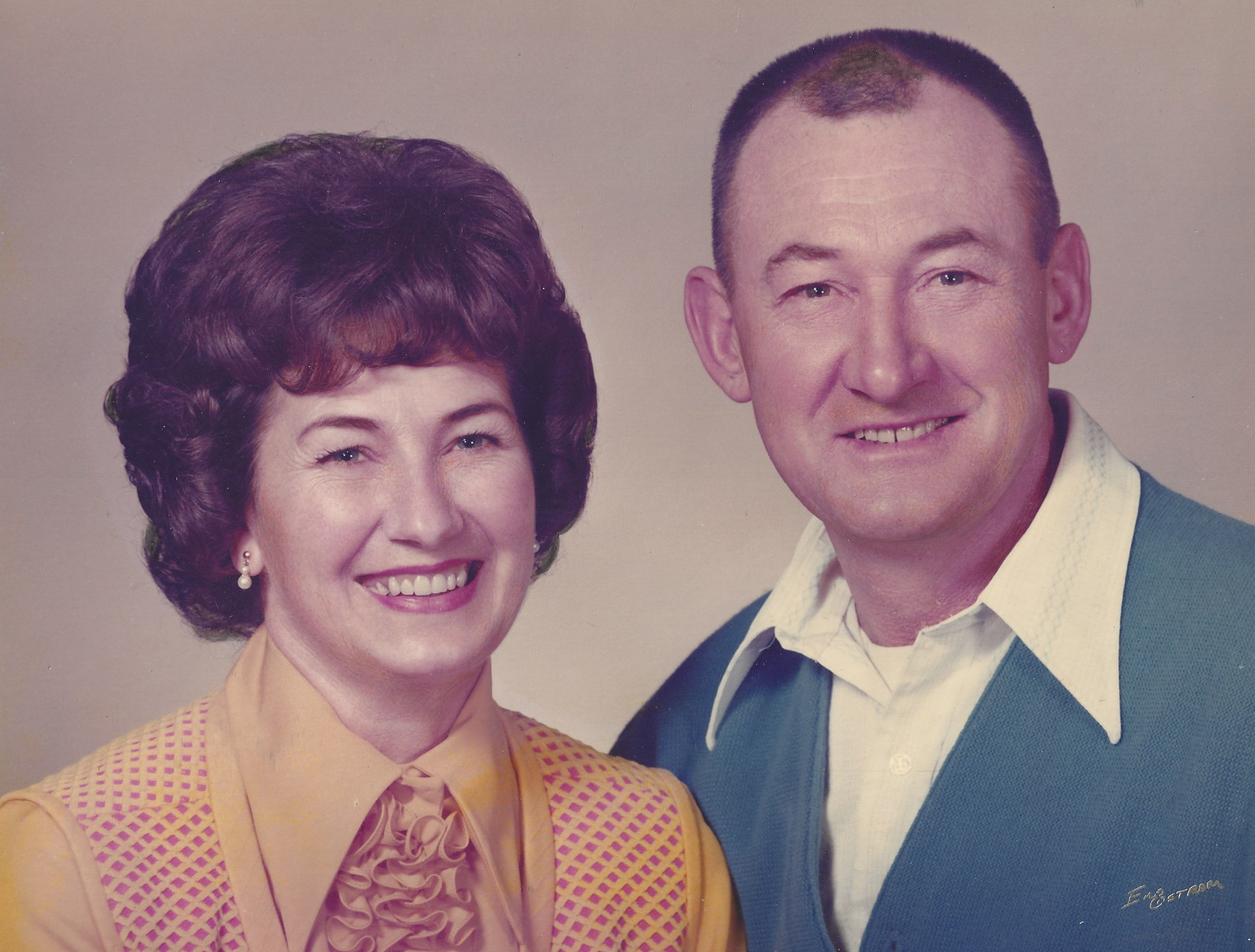 Betty

was

born April 26, 1929, in Coeur d'Alene, to Horace M. and Margaret (Wargi) Barber. She was joined by siblings Horace Ernest (Sonny) and Patricia Ann. She grew up in Coeur d'Alene and was a member of the Coeur d'Alene High School Class of 1947. While in high school, she worked at the Dream Theater, and later Safeway. She also worked for Blewett's Grocery in Kendrick after her marriage.
On July 6, 1950, Betty married Robert (Bob) Watts, of Kendrick.
They and their infant daughter, Patti, moved to Kendrick in 1951,
where they resided until Bob's death in 1988. Betty was a
member of the Kendrick Homemaker's Club, a local bridge group
and a charter member of the Hill and Valley Garden Club. She
was involved in the annual Locust Blossom Festival, never mis-
sing the event. In 1987, she and Bob were named grand marshals.
Bob and Betty enjoyed more than a decade of summer vacations
at Priest Lake with family and friends. They later enjoyed travels to
Nova Scotia, Hawaii and the West Coast. One of her most memorable
trips was a family cruise to Alaska.
In 1991, Betty married Harold Bell, of Post Falls. After his death in 2010, she moved to Lewiston and then returned to Kendrick. It was here that she was able to enjoy more time with her great-grandchildren.
She is survived by her daughter, Patti Silflow, along with her husband, Dale; grandson Brian Silflow, wife Shelby and their children, Morgan and Cade; granddaughter Janel Shaw, husband Sam and their children, Lydia, Ava and Gwen; sister Pat Barrett and husband Paul; sister-in-law Helen Barber; and several nieces and nephews.
Floyd K. Heimgartner
Floyd Kenneth Heimgartner broke through the dementia
cloud layer into glorious sunshine Tuesday, Jan. 14, 2020,
five days short of his 96th birthday.
Born Jan. 19, 1924, on Potlatch Ridge near Juliaetta, to
Johann Albert Wilhelm Heimgartner and Mystie Belle
Hoisington Heimgartner, Floyd would remain in the area
for most of his life. In the early 1900s, Mystie and Albert
settled on the family farm to raise Floyd and his seven siblings.
The challenging Depression lifestyle grounded Floyd with a
strong work ethic, great loyalties to family, friends and causes,
and a very conservative financial outlook that would serve him
well the rest of his life.
Graduating from Juliaetta High School, Floyd attended the
University of Idaho before enrolling in the U.S. Navy during
World War II. His flight training began at Naval Air Station Livermore, Calif., then NAS Corpus Christie, Texas; NAS Fort Lauderdale, Fla., for torpedo bomber training; and lastly he became carrier qualified at NAS Glenview, Ill., on the USS Wolverine. As a lieutenant, junior grade, he was assigned to a fleet squadron at NAS Livermore. The war ended before deployment, and he was released from service in early 1946.
He married Elizabeth "Betty" Jane Burns on June 15, 1947, at the Baptist Church in Lewiston. Four children followed: Carol Heimgartner; Kenneth (Ida) Heimgartner, RADM (ret.); Mark Heimgartner; and Joyce (Michael) Godbolt. In the late '50s, Floyd and Betty moved to an old farmstead on the Juliaetta outskirts. Floyd built a beautiful family home, where they raised their children and continued to reside for more than 50 years.
Floyd retired after 30 years as Juliaetta postmaster. Elizabeth then followed him as Juliaetta postmaster. He also served as Juliaetta City Council city clerk and on the Kendrick-Juliaetta school board (which his kids remember fondly and not-so-fondly). He also was what is now known as a first responder with the J-K ambulance service. Several years ago, Floyd and Betty were honored to serve as grand marshals of the Kendrick Locust Blossom Festival parade.
Floyd and Betty attended every event in which their kids were involved, including, but not limited to, year-round sports (football, baseball, basketball, track — girls and boys), cheerleading, music performances, 4-H, drama, etc. Then it was attending grandkid events. After the grandkids graduated, Floyd and Betty followed Kendrick High School athletic events. Finally house-bound, Floyd switched to TV sports and never, never missed a Mariners or Gonzaga game.
In the late '90s, Floyd devoted hours to a rough baseball field across the street from his Juliaetta home. The first field washed away in a flood. With dikes in place, Floyd and others went to work grooming the second field, eventually including a fence, covered dugout and bleachers. Floyd and Betty's 50th anniversary donation gifts went to buy 14 trees for a future park area next to the field — some of which survived and are now towering shade trees. That first small field, now named "Heimgartner Field," developed into an amazing baseball complex supported by the efforts of two communities, more than compounding Floyd's initial efforts.
Floyd and Betty's 11 grandkids are Rachel Heimgartner (Keino Sasaki), Audrey Heimgartner (Jason Brown), Stacia Heimgartner, Jeremy Bartelson (Shadan Kapri), Alicia Heimgartner (Dane Hupp), Glenn Heimgartner (Michelle Morris), Marnia Bartelson, Erin Lefler (Franklin Hopkins IV), Andrew Heimgartner (Cassie Schaefer), Brian Heimgartner and Jenna Lefler.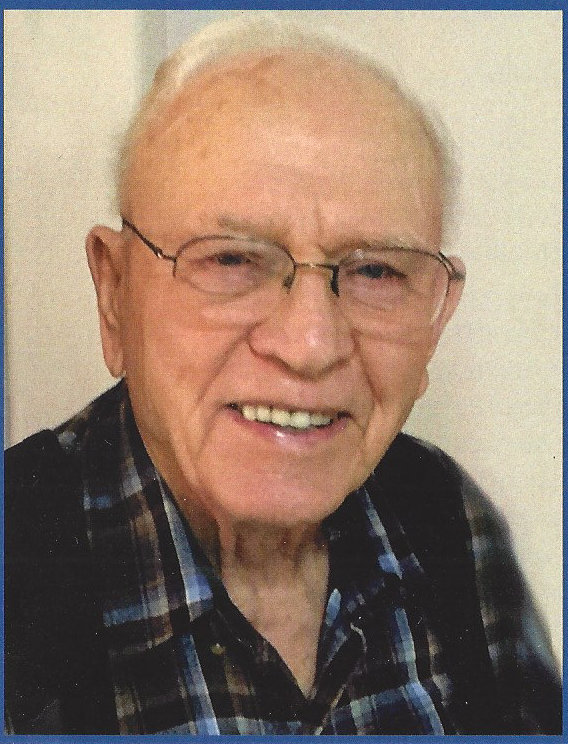 Gene Heath (1919 – 2010)
Eugene (Gene) Harmon Heath was born on Texas Ridge January 5, 1919 to Newton and Mildred Kittrell Heath, the 3rd of 10 children. While the family moved often when the children were growing up, they eventually settled in the Hubbard Gulch area. He graduated from Lapwai High School in 1936. He was inducted into the U.S. Army Air Corps in March 1941, and was deployed to the South Pacific. He obtained the rank of second lieutenant before being discharged in February 1946. While in the Army Air Corps, he was awarded the Soldier's Medal and two bronze stars.
When he was discharged from the service, he began a long, enjoyable career as a court reporter for Asotin, Garfield, and Columbia counties in Washington state as well as freelancing work. He also raised beef cattle at Cherrylane, summer pasturing them near Elk River. Much of his time was spent haying, fencing, and herding cattle, helped by his children. He continued to live near his parents, caring for them as they aged.
His interests included reading, traveling, gardening and planting trees, history, camping, hiking, chopping wood and building the largest bonfires imaginable, spending time with friends and family, and enjoying life to the fullest. He had a laugh that was loud and infectious, confronting life passionately and enthusiastically.
He passed away July 19, 2010 at the age of 91 and is buried at Southwick alongside many of his family members. He is survived by 2 of his 5 children, 2 sisters, a sister-in-law, a brother-in-law, grandchildren, and many nieces and nephews.
Kolby Michael Anderson
Our lives were blessed with the arrival of Kolby Michael Anderson on May 12, 2004, at St. Joseph's Hospital, in Lewiston, Idaho. He was the son of Mathew and Heather Anderson who were building their home at Cottonwood Creek, just off Highway 12. We never dreamed of all the blessings he would bring to ALL our lives.
Kolby began his early years at Teresa Ireland's Daycare in Juliaetta. Teresa cared for Kolby those early years while Heather began her teaching career at Kendrick High School (KHS), and later transferring to Juliaetta Elementary School where she continues to teach today. Mathew worked as a diesel mechanic for Henderson Logging before transferring to Clearwater Paper Mill, in Lewiston.
Kolby started Kindergarten at Juliaetta Elementary School in 2009, with Mrs. Angie Tweit. Kolby loved school right from the first day. I don't think any of his family or teachers would guess how gifted, or what a good student Kolby would become. He was driven to excel and always wanted to BE BETTER. He got straight A's in Junior High and this continued through his last year of high school as a Sophomore at KHS. He earned a perfect 4.0 throughout those years, plus he was taking college credits. He was definitely headed on his way to his dream of attending college and possibly playing football there too.
In May of 2020 (the end of his Sophomore year), he received a $1500 scholarship from Clearwater Power Company in Lewiston, for the best essay. He never knew of the amount he won before he passed away, but he was so excited. Since Kolby was never able to use this scholarship it will be given in his honor to the seniors in 2021 at KHS, through the KJ 7 Scholarship Fund. He made his mark in just two short years during high school!
Kolby excelled at athletics too. His first love was football. He was blessed to play for his head coach Zane Hobart, assistant coach Tim Olson, assistant coach and father Mat, and assistant coach Justin Nelsen. He put in numerous extra hours, especially in the weight room (setting a school record his Sophomore year in bench) working on his skills with his father and brother Keegan by his side. He was a starter his freshman and sophomore years and played running back and tight end on offense, and on defense he was a force at defensive end. KHS placed third at state both his freshman and sophomore years.
Kolby also played basketball and track at KHS, earning the Tiger Award his freshman year in basketball from head coach Tim Silflow and assistant coach Tim Olson. According to his track coach Jennifer Ingalles he was one of the humblest and kindest persons you could ever meet.
Kolby loved his family and friends. He was a very giving young man. He loved helping others. Especially with their History, Science, and Math. His favorite subject was history and loved learning about the Civil War from his 5th grade teacher Mrs. Emily Fredenberg. It's hard to describe this young man's life in a short summary. We were honored to call him son, grandson, brother, nephew, cousin, and friend. Kolby was taken from us tragically in a car accident June 3, 2020.
A Memorial Scholarship Fund has been set up at KHS to honor his memory. The scholarship will be given out each spring, beginning with the 2022 graduating class. This would have been his graduating class. The scholarship will be given to a graduating student or students who exemplifies the same characteristics and traits as Kolby. The hope is to have this scholarship continue for many years to come.
He was an amazing young person who left his mark on many people who were lucky enough to know him personally. His number "42" football jersey was retired by the KHS coaches and players from 2019-2020. His moto was always "take it to the next level". His memory will live on and he will never be forgotten. #kolbyforever42.